Silhouettes in color
300.00 €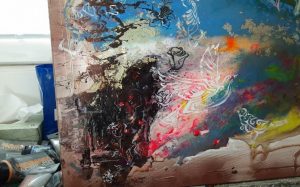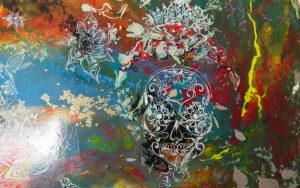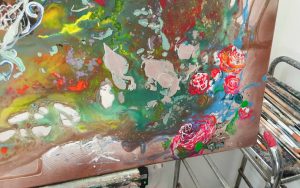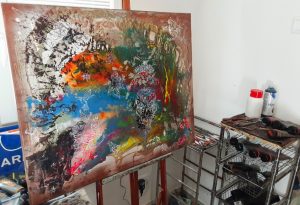 Painting painted with the "pouring" technique. Metallic paints, chameleon paints and neon acrylic paints are used on it. Various glitters and other accessories also stand out as details. The painting is suitable for either a modern office or apartment, or for a mainstream studio. It could also be suitable for a company with a genre bearing its legacy. It is abstract and has strong colors.
This is an original acrylic painting on 100% cotton canvas.
The painting doesn't need any frame and can be hanged as it is (easy hanging system), because the sides are also painted.
Personal delivery within Bratislava or courier within 3 working days (shipping included).
Packed in several layers of protective foil in cardboard packaging.
The painting is signed on the back and comes with an authenticity certificate.
Size 100 x 80 cm